VINTAGE FOUNDRY Thornton Woven Leather Derby, Main, color, BLACK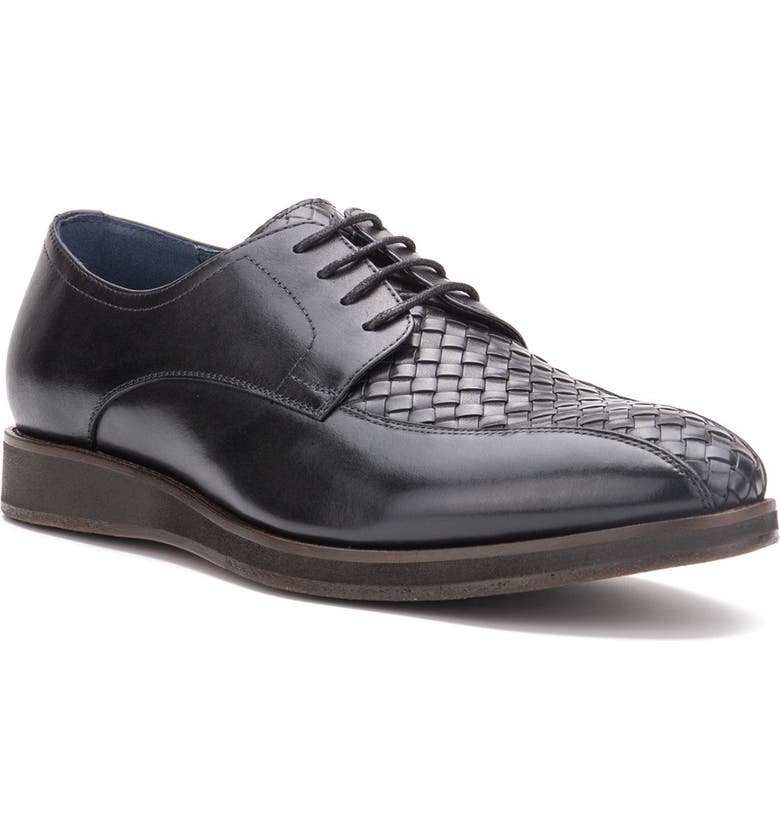 Details & Care
Quintessential design that has a framework built for supreme quality and prestige with the Thornton. Sleek, Refined, and Sophisticatedly embossed with a criss crossed surface, its versatile style will keep you wanting more. Sizing: True to size. M=standard width
- Plain toe - Basket weave vamp - Leather upper - Lightly cushioned footbed - Imported

Leather upper, rubber sole

Item #6392091
Shipping & Returns
This item qualifies for free shipping on orders over $89. View Shipping & Returns Policy.
Returnable through 2/7/22 by mail or to a U.S. Nordstrom Rack or Nordstrom store if purchased between 10/18-12/24/21.
Thornton Woven Leather Derby
Price
$99.97
Original Price
$369.00
72% off
FREE SHIPPING ON ORDERS $89+
Get a $60 Bonus Note when you use a new Nordstrom credit card. Apply now
Quintessential design that has a framework built for supreme quality and prestige with the Thornton.