SOUL NATURALIZER Gift Snake Embossed Flats - Wide Width Available, Main, color, BROWN PYTHON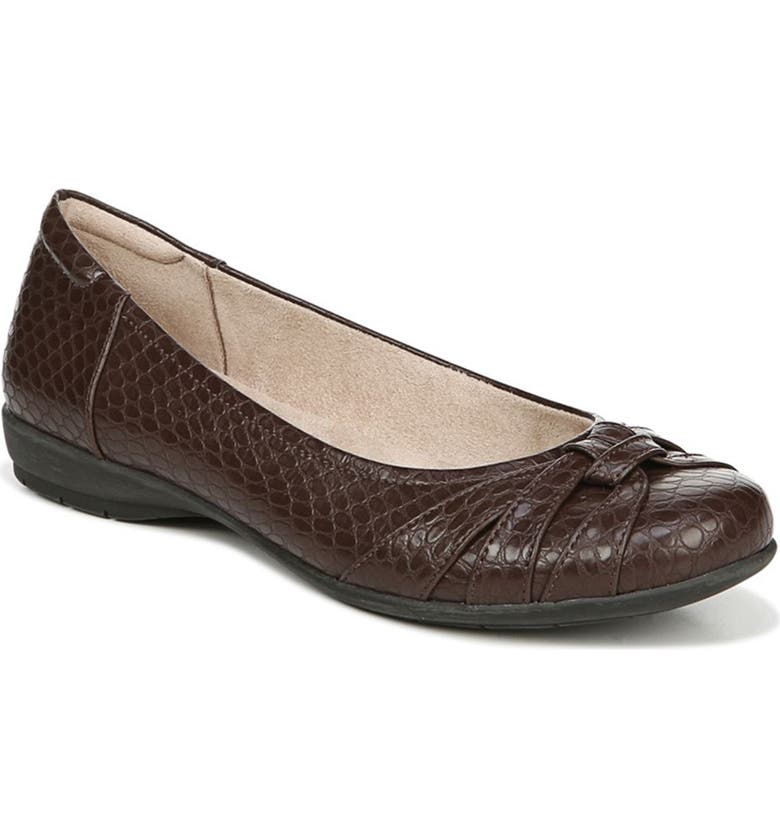 Details & Care
A trendy snake embossed print adds texture and detail to this signature pair of faux leather flats. Sizing: True to size. M=standard width, W=wide width
- Round toe - Slip-on style - Knot detailed vamp - Snake embossed print - Approx. 0.87" heel - Imported This item cannot be shipped to Canada.

PU upper, synthetic sole

Item #6519273
Shipping & Returns
This item qualifies for free shipping on orders over $89. View Shipping & Returns Policy.
Returnable through 2/7/22 by mail or to a U.S. Nordstrom Rack or Nordstrom store if purchased between 10/18-12/24/21.
Gift Snake Embossed Flats - Wide Width Available
Price
$49.97
Original Price
$79.99
37% off
FREE SHIPPING ON ORDERS $89+
Get a $60 Bonus Note when you use a new Nordstrom credit card. Apply now
A trendy snake embossed print adds texture and detail to this signature pair of faux leather flats.