PGA TOUR Basic No Show Socks - Pack of 3, Main, color, ASSORTED 3PK 1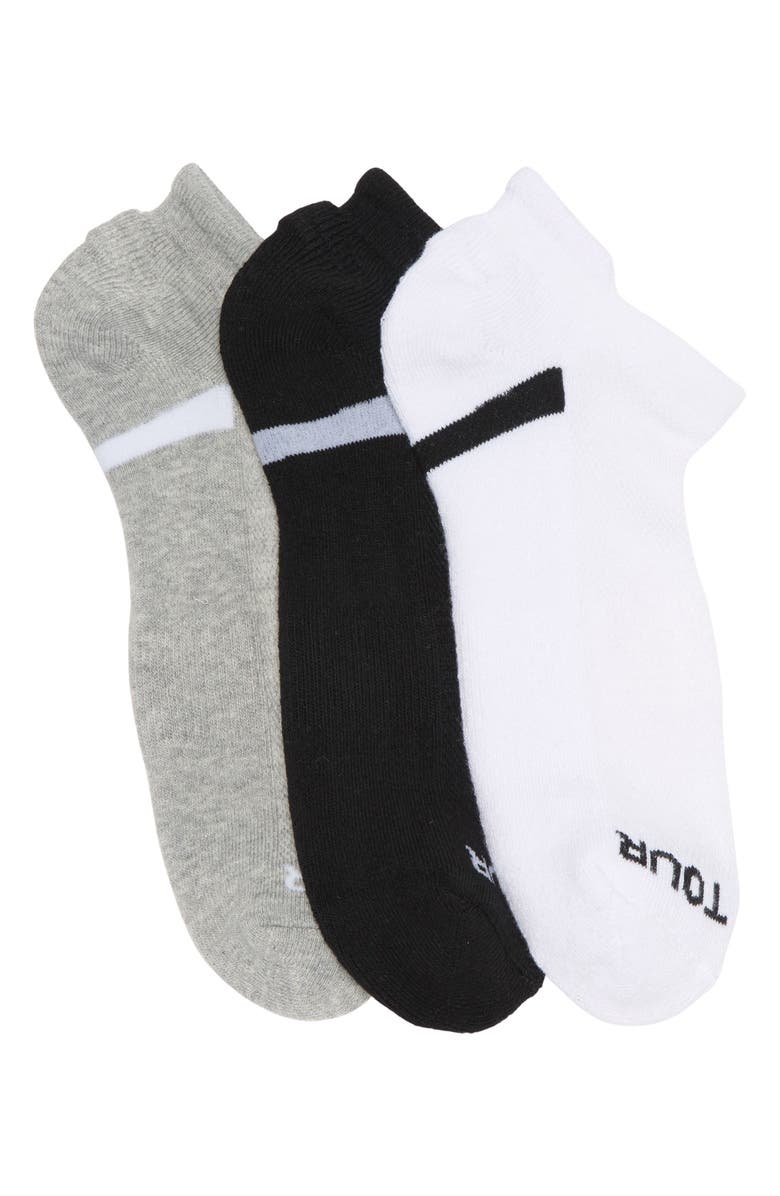 Details & Care
Get ready for all 18 holes with padded socks created specifically for golfing.
- Pack of 3 - Low cut - Padded heel - Inner heel gripper helps to keep socks in place. - Sorbtek fiber wicks away moisture - Mesh venting channel air flow - Arch support - Imported

Machine wash cold

88% polyester, 10% sorbtek, 2% elastane

Item #6556079
Shipping & Returns
This item qualifies for free shipping on orders over $89. View Shipping & Returns Policy.
Returnable through 2/7/22 by mail or to a U.S. Nordstrom Rack or Nordstrom store if purchased between 10/18-12/24/21.