PETKIT Pink/Grey Kitty-Square Obstacle Soft Folding Sturdy Play-Active Travel Collapsible Travel Pet Cat House Furniture, Main, color, PINK/GREY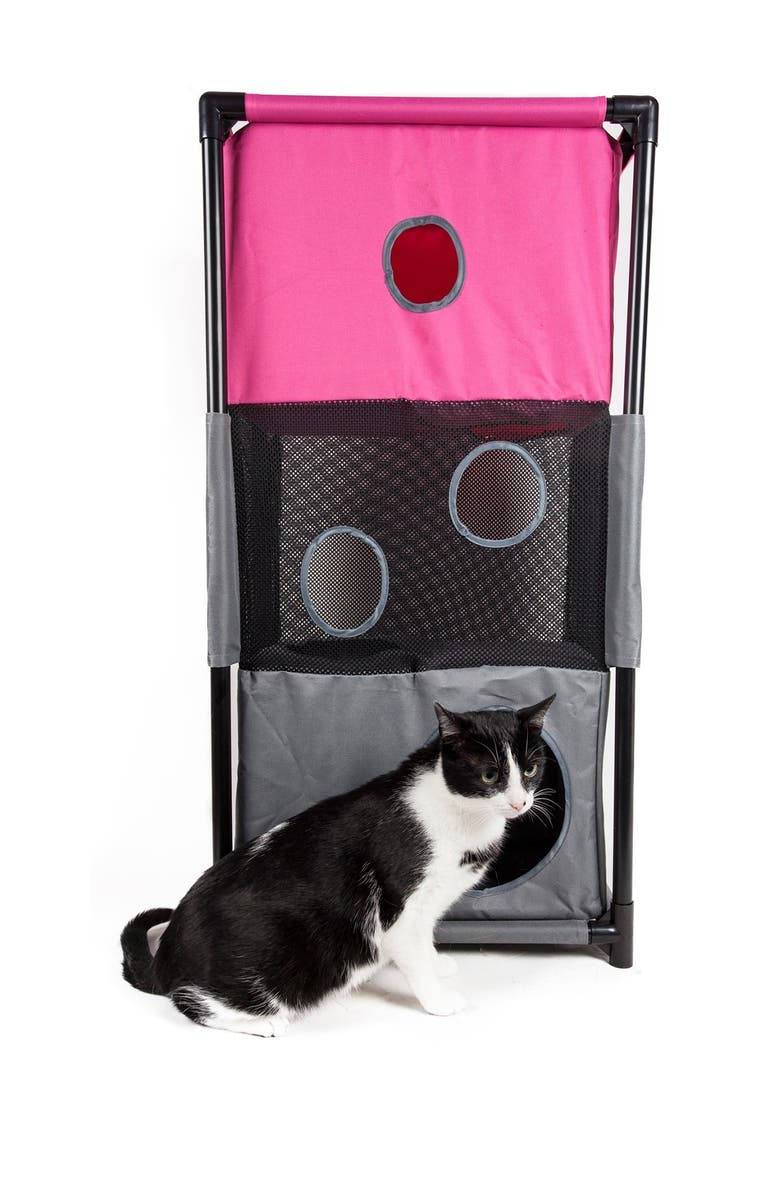 Details & Care
The Pet Life Kitty-Square obstacle soft folding sturdy collapsible travel cat house is composed of durable Ballistic Nylon and Mesh with inner-seat belt webbed stitching for added durability. The Kitty-square features numerous hole entrances at the bottom, mezzanine and top levels. Perfect for Cat Interactive play, this life-sized cat puzzle house is easily collapsible and perfect for traveling and easy setup. Less bulkier than the bulkier conventional cat houses, this cat house is both lightweight and great for storage. Great for multiple cats and great for brain activity development. Assembles in minutes, these poles easily connect into place and sturdy enough to carry up to 200 Lbs. of weight. Perfect for both indoor and outdoor usages. Features 3 levels of playful fun, great for napping or lounging.
- Color: pink/grey - 17.71 x 11.81x 35.43 - 3.4 lbs unpackaged - Imported Orders cannot be shipped to Canada, Alaska, Hawaii, Puerto Rico or P.O. Boxes.

Spot clean

600d polyester, mesh, steel

Item #6293690
Shipping & Returns
This item qualifies for free shipping on orders over $89. View Shipping & Returns Policy.
Returnable through 2/7/22 by mail or to a U.S. Nordstrom Rack or Nordstrom store if purchased between 10/18-12/24/21.