NIKE Core Basketball Shorts, Main, color, BLACK/WHITE/BLACK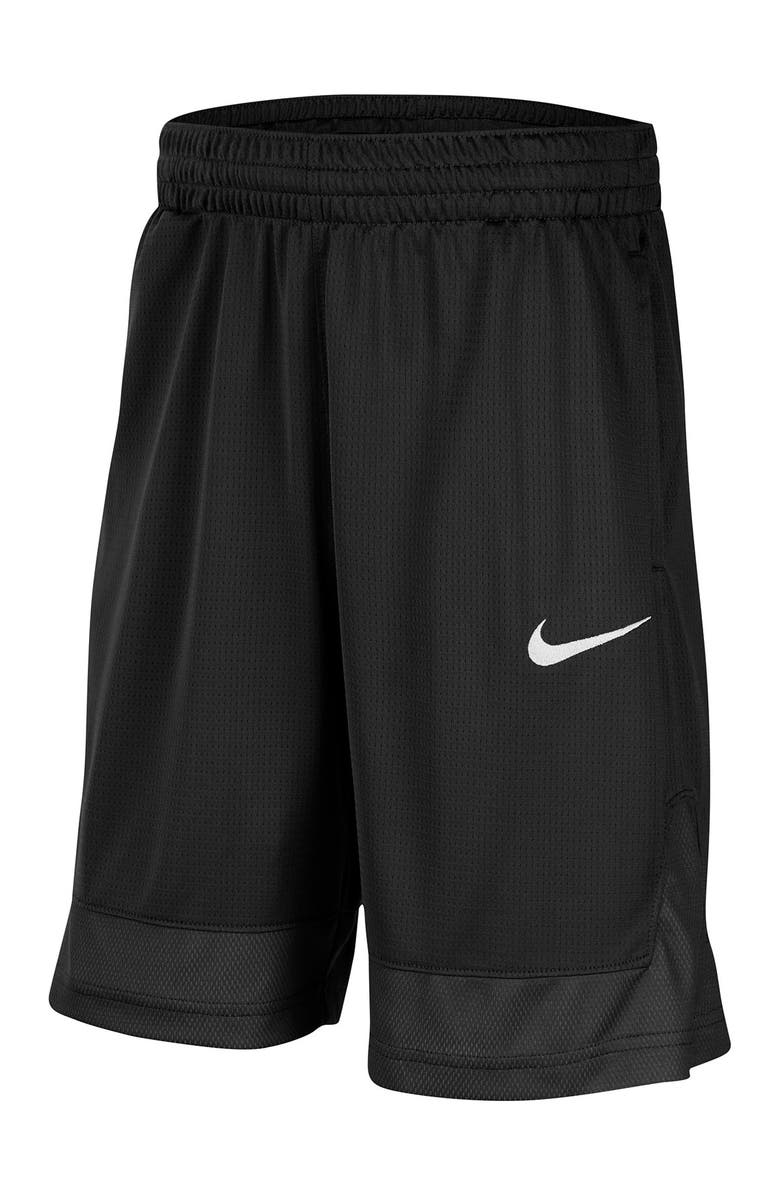 Size Info
Little Boy: XS=4, S=5, M=6, L=7, XL=7x.

Big Boy: XS=7, S=8, M=10-12, L=14-16, XL=18-20.
Details & Care
Lightweight and breathable, these basketball shorts keep you cool while perfecting your jump and shot on the court. Sizing: XS=6-7, S=8, M=10-12, L=14-16, XL=18-20 - Elasticized waistband - Pull-on style - Dual side pockets - Logo print detail - Colorblocked - Imported This item cannot be shipped to Canada.
Machine wash

100% polyester

Item #6374180
Shipping & Returns
This item qualifies for free shipping on orders over $89. View Shipping & Returns Policy.
Returnable through 2/7/22 by mail or to a U.S. Nordstrom Rack or Nordstrom store if purchased between 10/18-12/24/21.