MELISSA AND DOUG Nesting & Sorting Garages & Cars, Main, color, NO COLOR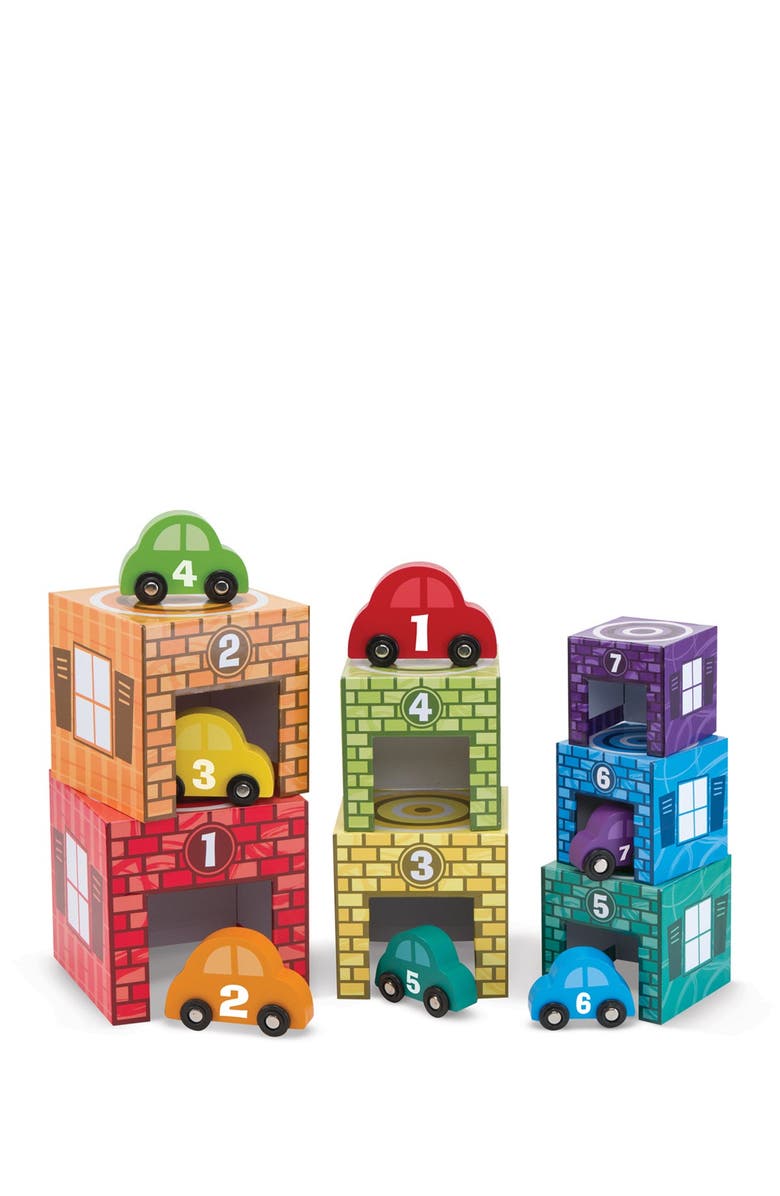 Details & Care
Zoom the wooden cars, build with the blocks, match the cars to their garages--there are lots of ways to play and learn with this versatile learning set! The seven graduated garages (all decorated with objects to count and colors to match) can be arranged to make a colorful town, or stacked to make a tower tall with learning opportunities. Then nest them for neat and easy storage! Best of all, each one matches one of seven stackable wooden cars by size, color, and number, opening up endless opportunities for stacking, counting, hide-and-seek, mix-and-match, imaginative play. - For ages 2 years and up - Approx. 6" W x 15.75" L x 7.5" H - Imported
Wood, cardboard

Item #6543355
Shipping & Returns
This item qualifies for free shipping on orders over $89. View Shipping & Returns Policy.
Returnable through 2/7/22 by mail or to a U.S. Nordstrom Rack or Nordstrom store if purchased between 10/18-12/24/21.
Nesting & Sorting Garages & Cars
Price
$21.97
Original Price
$24.99
12% off
FREE SHIPPING ON ORDERS $89+
Get a $60 Bonus Note when you use a new Nordstrom credit card. Apply now
Zoom the wooden cars, build with the blocks, match the cars to their garages--there are lots of ways to play and learn with this versatile learning set!