MAX STUDIO Elbow Length Sleeve Print Tiered Maxi Dress, Main, color, SPRGLTCM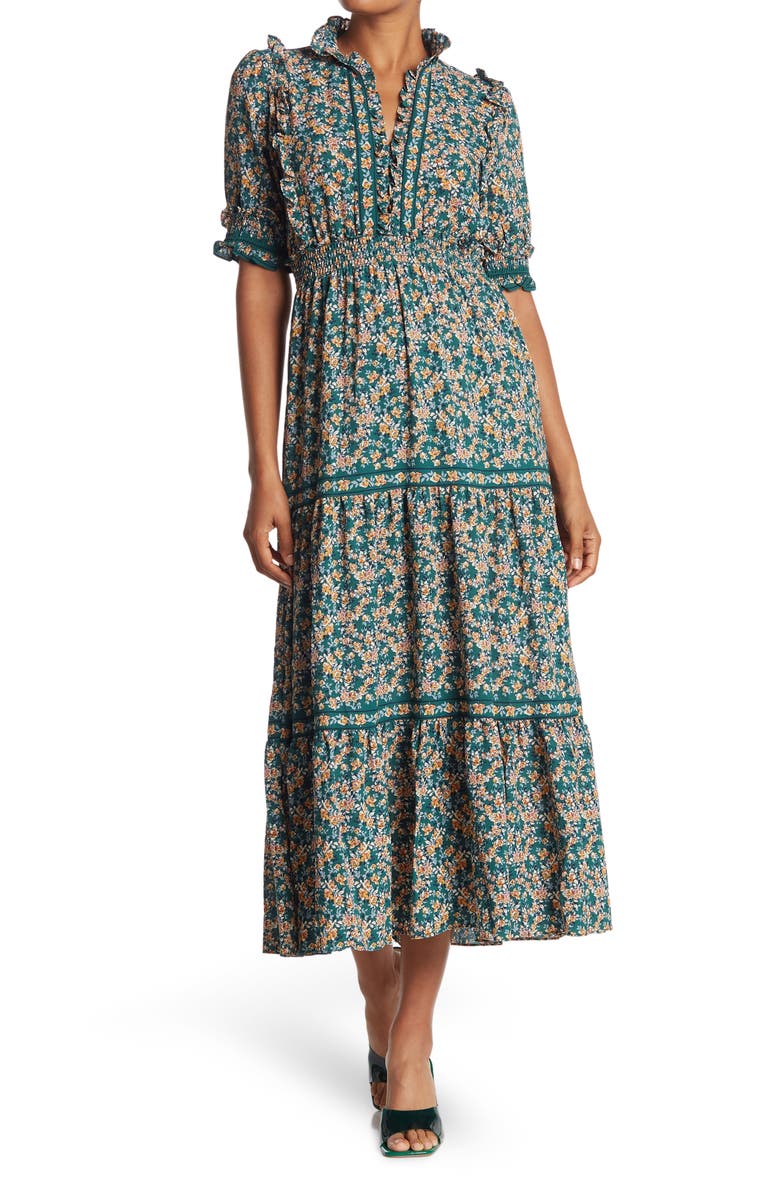 Details & Care
Add this smocked sleeve printed dress to your chic closet completing a stylish ensemble. Fit: this style fits true to size. - Split mock neck with ruffle detailing - Elbow length sleeves with smocked details - Smocked waist - Allover print - Tiered skirt - Maxi length - Approx. 53" length (size S) - Imported
Machine wash cold

96% polyester, 4% spandex

Item #6509954
Shipping & Returns
This item qualifies for free shipping on orders over $89. View Shipping & Returns Policy.
Returnable through 2/7/22 by mail or to a U.S. Nordstrom Rack or Nordstrom store if purchased between 10/18-12/24/21.
Elbow Length Sleeve Print Tiered Maxi Dress
Price
$39.97
Original Price
$148.00
72% off
FREE SHIPPING ON ORDERS $89+
Get a $60 Bonus Note when you use a new Nordstrom credit card. Apply now
Add this smocked sleeve printed dress to your chic closet completing a stylish ensemble.