MARC JACOBS Quilted Nylon Deco Tote, Main, color, BLACK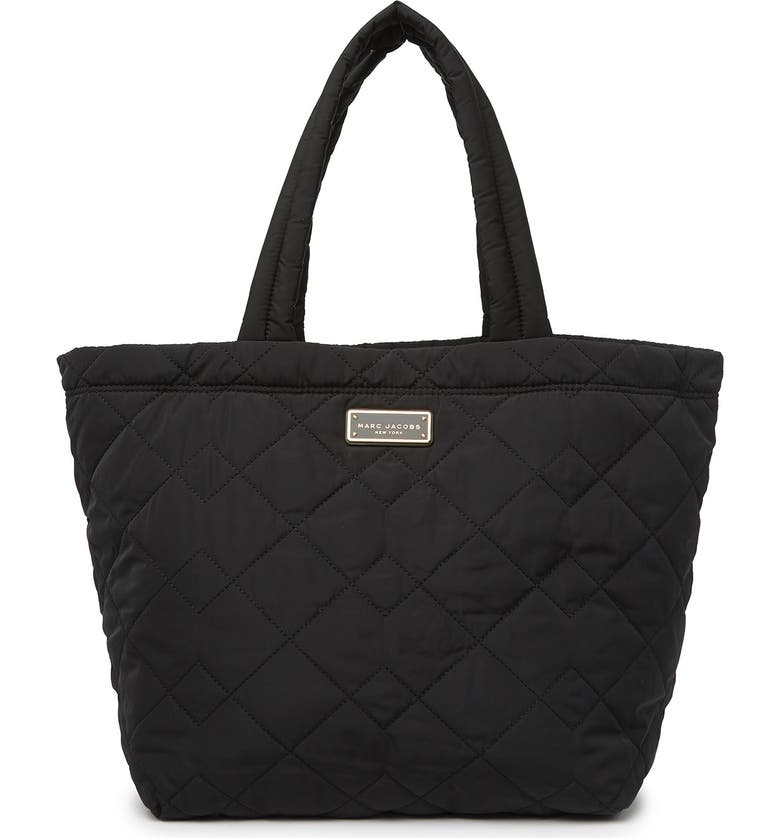 Details & Care
This large quilted bag is the perfect stylish piece to carry all of your essentials. - Dual top handles - Open top with magnetic closure - Exterior features quilted detail - Interior features 1 zip pocket and 1 slip pocket - Approx. 13" H x 19" W x 6" D - Approx. 9" strap drop - Imported
PU exterior and lining

Item #6487036
Shipping & Returns
This item qualifies for free shipping on orders over $89. View Shipping & Returns Policy.
Returnable through 2/7/22 by mail or to a U.S. Nordstrom Rack or Nordstrom store if purchased between 10/18-12/24/21.
Price
$139.97
Original Price
$275.00
49% off
FREE SHIPPING ON ORDERS $89+
Get a $60 Bonus Note when you use a new Nordstrom credit card. Apply now
This large quilted bag is the perfect stylish piece to carry all of your essentials.