ABOUND V-Neck Sleeveless Maxi Dress, Main, color, BLACK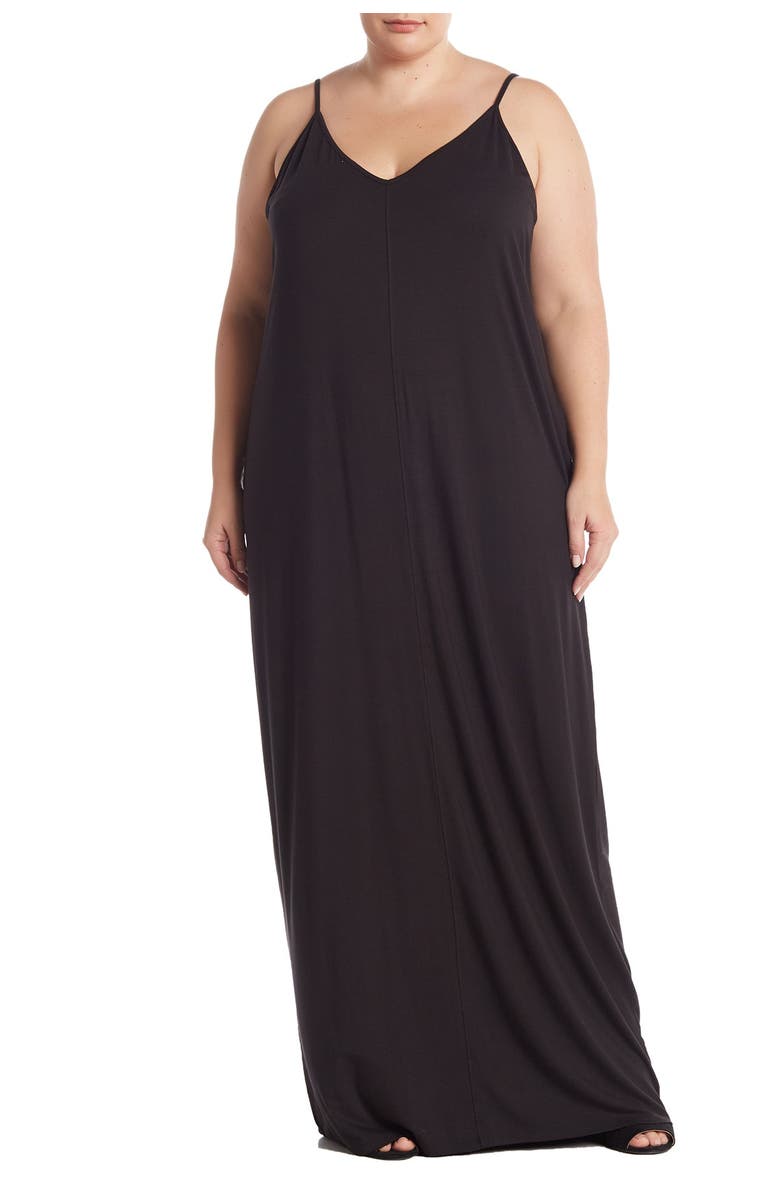 Details & Care
A laid-back maxi dress is perfect to slip into for a stylish look that pairs well with your other summer wardrobe favorites. Fit: this style fits true to size. - V-neck - Spaghetti straps - Slips on over head - Solid - Knit construction - Nordstrom Made - Approx. 63" length (size 1X) - Imported
Machine wash

95% rayon, 5% spandex

Item #6425733
Shipping & Returns
This item qualifies for free shipping on orders over $89. View Shipping & Returns Policy.
Returnable through 2/7/22 by mail or to a U.S. Nordstrom Rack or Nordstrom store if purchased between 10/18-12/24/21.
V-Neck Sleeveless Maxi Dress
Plus
Price
$19.97
FREE SHIPPING ON ORDERS $89+
Get a $60 Bonus Note when you use a new Nordstrom credit card. Apply now
A laid-back maxi dress is perfect to slip into for a stylish look that pairs well with your other summer wardrobe favorites.
Not available in size plus-2x