Shoes That Fit
Shoes That Fit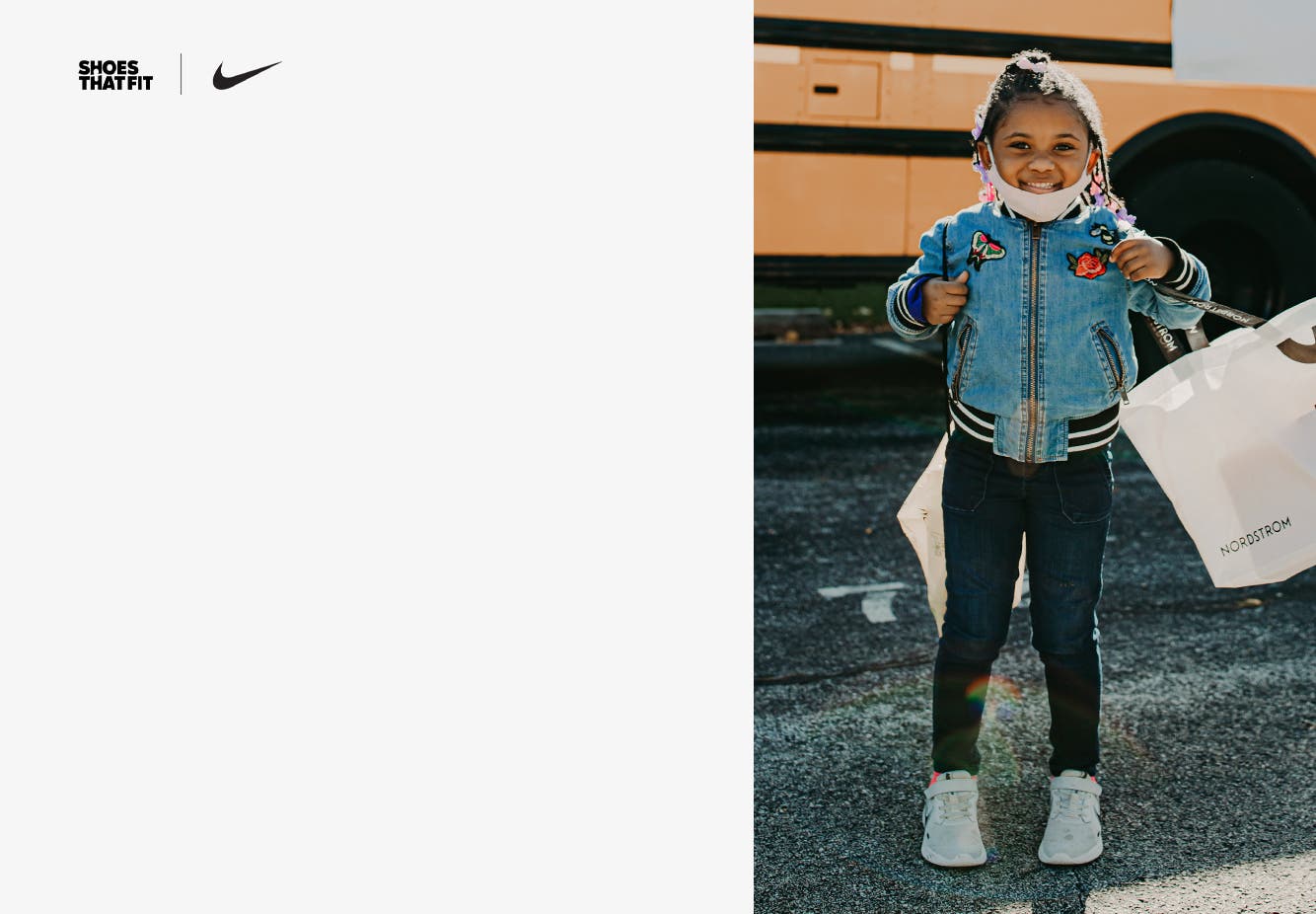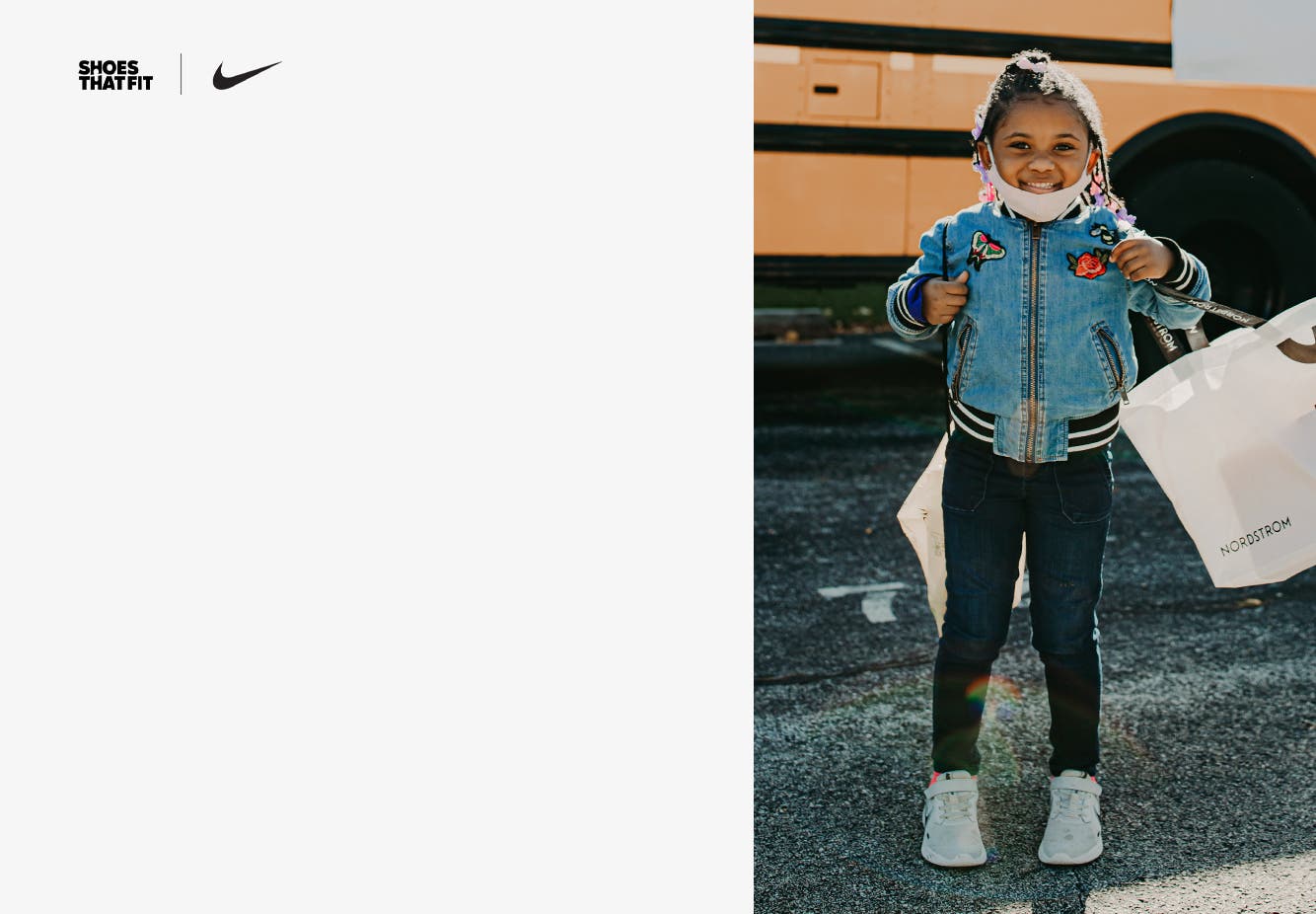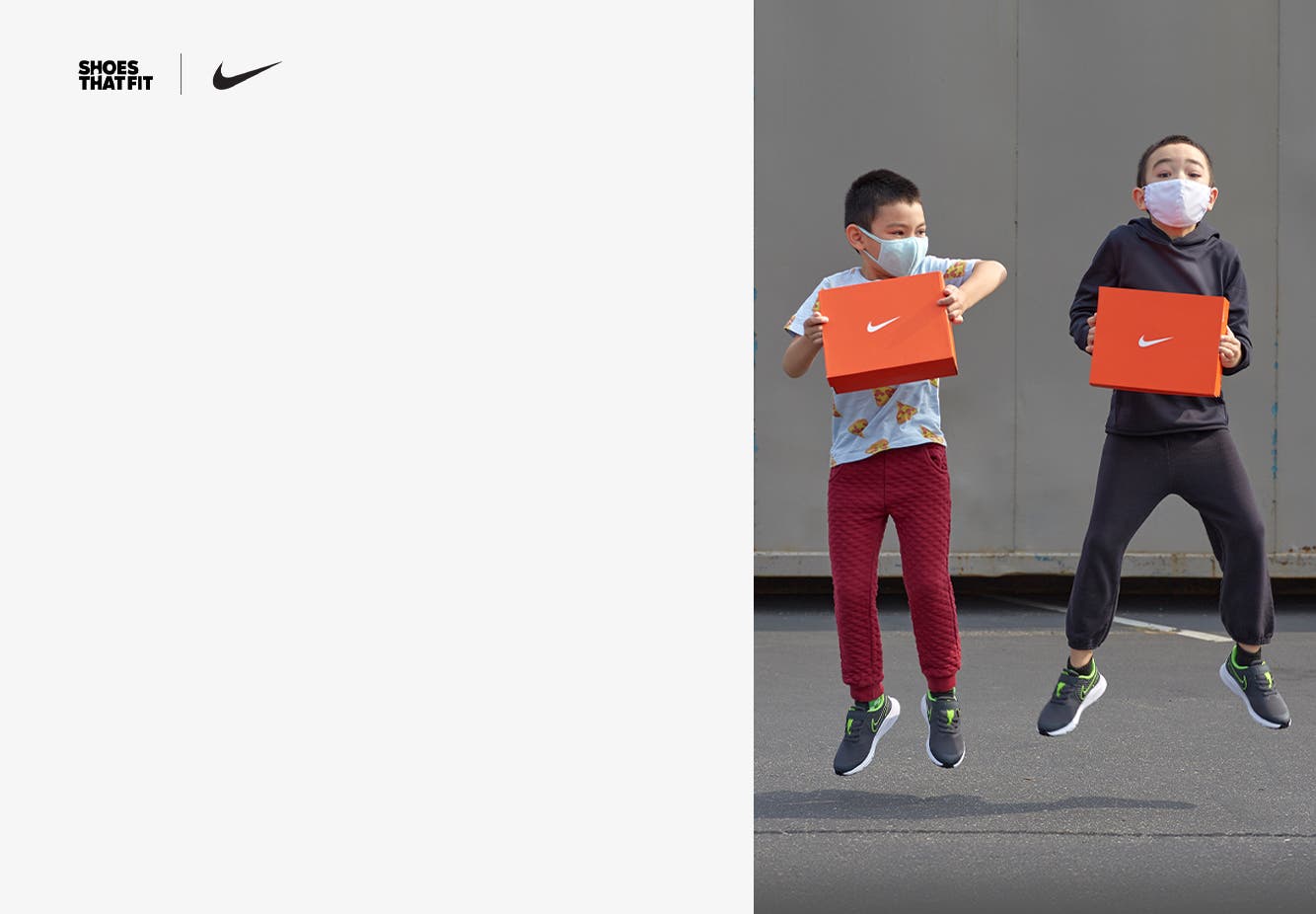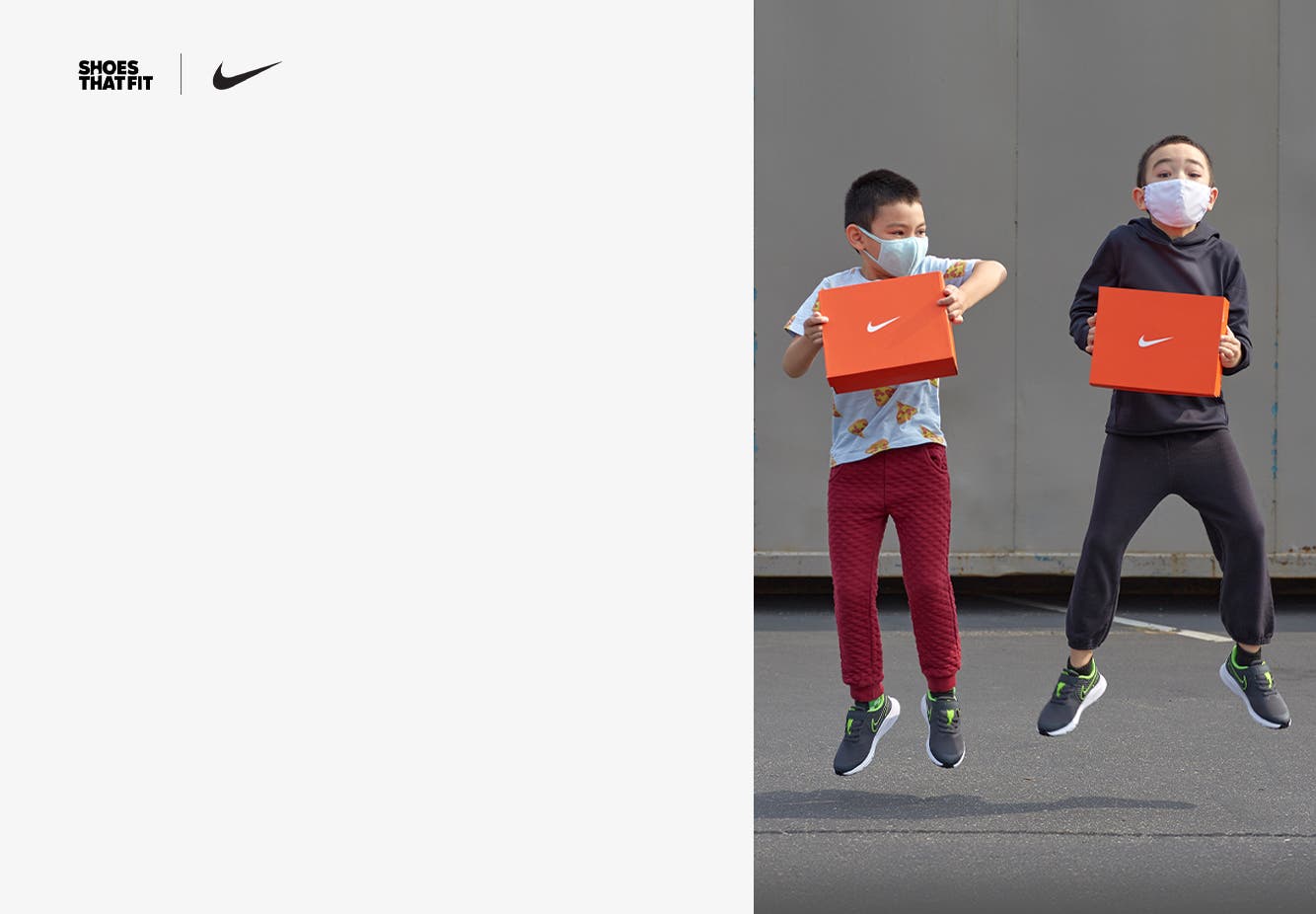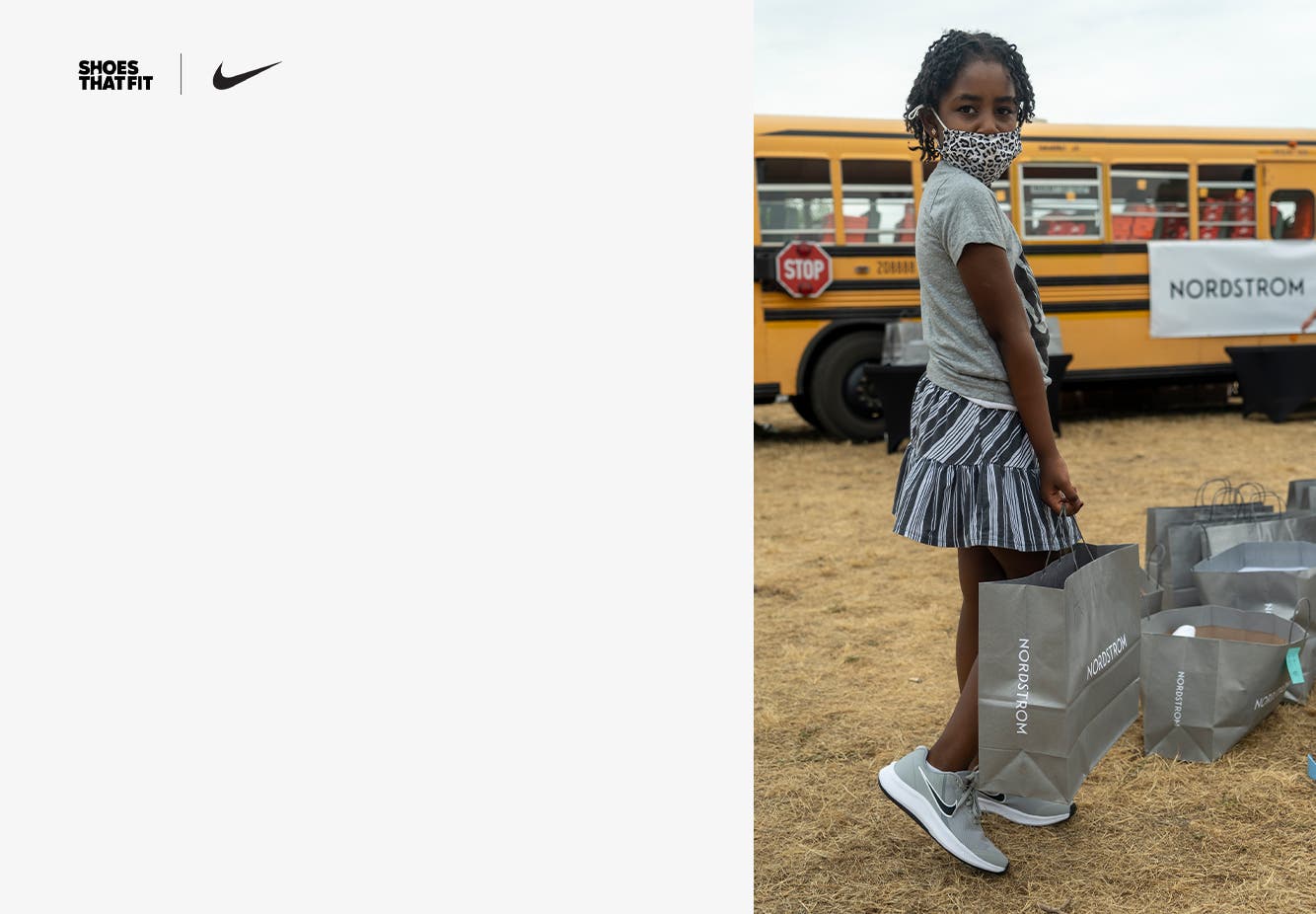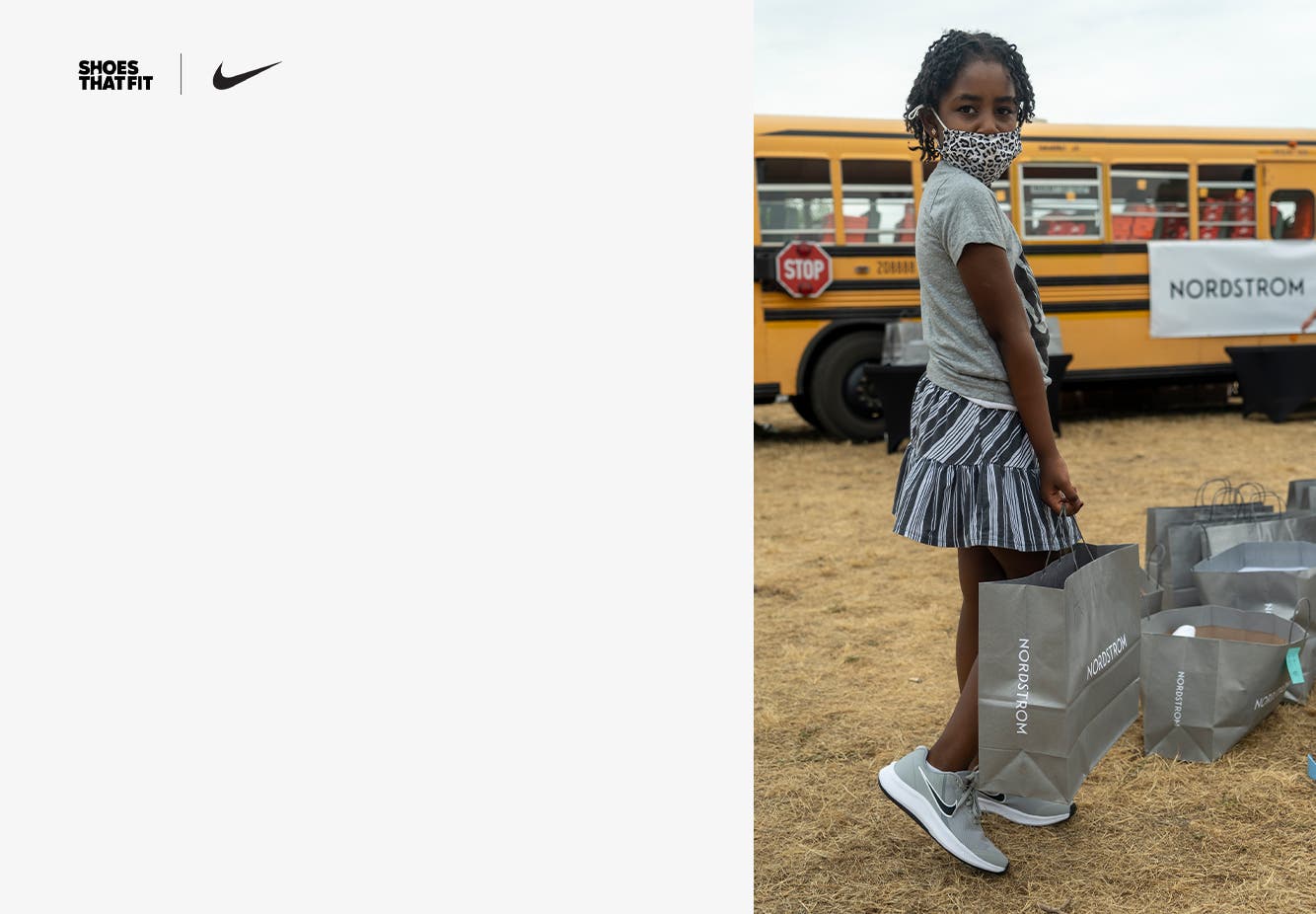 You Can Help Give Shoes to Local Kids
Make a difference for kids in our communities by giving them brand-new, properly fitting Nike shoes so they can run, play and thrive this school year.
Nordstrom Rack and Nordstrom are proud to join forces with Shoes That Fit and our exclusive shoe partner, Nike, to donate shoes to kids in need all over the country.
This is Shoes That Fit's 30th year serving children and Nordstrom's 12th year partnering with them. Since 2010, our partnership has impacted over 300,000 kids across the U.S. Our goal is to raise $1 million by October 15 and to give shoes to another 40,000+ kids this fall.
You can help by making a donation when you check out at Nordstromrack.com or Nordstrom.com or by purchasing a $10 giving card at any U.S. Nordstrom Rack, Nordstrom or Nordstrom Local store. One hundred percent of every donation will go toward providing a child with a new pair of athletic shoes.